Ching Ling Soo Coin Box ~~ special Only $5.50
Nicely made wooden box with brass hinges and clasp is closed. a coin is placed into a slot and out the other side, The spectator is asked to duplicate this effect and they cannot. When the box is opened, a piece of glass is seen to be in the way of the coin, and there is no room to get around it. There is a gimmick to this box that is extremely deceptive, and if your really cool, you could hand the box briefly to the spectator, show the glass to the spectator, and then close the box and do the trick.NICE AND QUIET AND A GREAT DEAL!! cost you a buck to ship. .


.New!!!


SHIPPING is $3.20 priority or $1 reg mail..


2500 Tricks SITE with Prices
See my FEEDBACK..known for the fastest shipping on EBAY!!!
---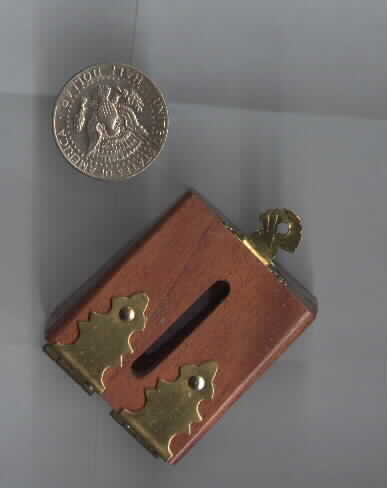 www.stagetricks.com ~ Ching Ling Soo Coin Box